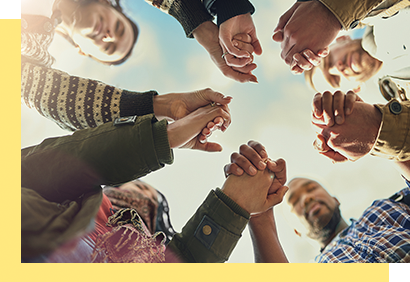 Empowering Good in the World
Beginning in November, 2019, we began an experiment as a congregation: each month, we share half the Sunday offering (whether made as cash, check, or online giving) with an organization that lives out our values in the world. We are glad to support others doing good in the world beyond what we can do ourselves. You can join us in supporting these organizations through your giving to our offering on Sunday mornings or by contributing directly.
February 2020 Plate Sharing Recipient: Volunteers in Psychotherapy
Volunteers in Psychotherapy (VIP) is a community nonprofit organization funded by private donations and charitable foundations. They provide private psychotherapy for no fee (or a reduced fee) to to people who wouldn't otherwise have access to therapy because of cost or lack of insurance. Clients "pay for" their therapy by doing independent volunteer work for the charity of their choice.
January 2020: Mothers United Against Violence
Mothers United Against Violence (MUAV) is a faith-based voice of hope in Hartford, bringing compassion to grieving families and promotion justice through advocacy in response to violence. Founded by Rev. Henry Brown and Henrietta Beckman, MUAV has held numerous marches, rallies, vigils, and anti-violence presentations.
December 2019: Connecticut Women's Education and Legal Fund
In December, we sent just over $1400 to the Connecticut Women's Education and Legal Aid Fund!